Truly Essential Nature Therapy
Cliffe Castle Park Wellbeing Walking Route
Long before COVID 19, in the autumn of 2019 I was asked if I could create a wellness walking route for Bradford Council and the Cliffe Castle Support Group. The ultimate aim being to provide a resource leaflet to encourage visitors to follow a self-guided route, improving mood, wellness and partaking in physical activity. The leaflet was to be distributed to local communities and medical practices in Keighley for social prescribing.
When the pandemic struck all plans were put on hold.
Once restrictions were eased during the summer months, I was asked if I wanted to start planning the Wellness Walks. I jumped at the chance as I was still unable to work doing my holistic treatments.
Together with the park's Heritage Officer I planned a basic route.  We contacted local groups and organisations to come along to test and trial the route.  Sticking strictly to the Government COVID 19 Guidelines I was able to organise  small groups  of 6 people including myself and insisted we all adhered to social distancing.
The safety measure  proved very important, at this time the majority of people were coming out of the first lockdown and were very low and anxious. I myself found I was looking forward to the interaction with the groups. We all enjoyed the outside environment and the natural lift it gave everyone. I chatted with the people in the groups and the evidence from these  trials shaped the route.
As I built up my confidence I introduced Tai Chi for Health movements and breathing exercises into the trials. This was very popular, and as  restrictions released further I was able to carry out three more trials  this time with larger groups of 15, boosting my confidence in the project and myself even further.
With the  trials being so successful I agreed to develop a training programme for leaders of local groups. The intension being to provide bite sized skills and activities which they could use to lead and develop their own route in other green spaces. Word spread two other wellbeing organisations have requested I lead a series of Wellbeing Walks for their communities.  
Testing was completed just before Christmas. The Park's officers/CCSG members are delighted at the overall outcome and feedback. Conversations held during the walks also highlighted ideas and offers of help to improve more hidden areas of the park, It was agreed that a move towards  concentrating on environmental improvements and wild spaces would be a positive step forwards.
Wellbeing Walking Route
Cliffe Castle Leaflet
The leaflet has now been printed and will soon be distributed to the medical practices for social prescribing, with a PDF download also available and a podcast version so walkers can follow my voice walking the route. (see link below)
I have been a beauty and holistic therapist for over 25 years, the pandemic has been devastating to my business I do not think it will return to what it was. I have felt great sadness and loss particularly where my interaction with my clients have been concerned, many of who have been shielding who I have not had face to face contact or had any treatments since March 2020.
Having this project and the support from the Cliffe Castle Team has given me hope for the future. Working outside in beautiful natural parkland and seeing genuine enjoyment of exercise with the connection to nature has boosted my confidence and own wellbeing immensely. Working with diverse, ethnicities and BAME groups was completely different to my usual client engagement and something I have enjoyed immensely. I have also connected with and introduced new groups to the park who have become part of the Cliffe Castle community.
Follow this link to find out more
Wellbeing Walk Route – Cliffe Castle Park Keighley Bradford District Parks
Val has been an absolute pleasure to work with, the trials, route and activity development have showcased her natural talent as a positive influence on others. Technically the integration of mindfulness, Tai Chi and meditation into the sites natural environment has been masterful. It should be noted however that Val is simply one of those people whose sheer enthusiasm, personality and presence is enough to captivate, provide security and leave all smiling.
Dan Palmer Heritage Parks Officer Cliffe Castle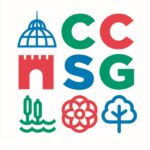 Cliffe Castle Support Group is a voluntary group that is open to all with an interest in supporting the museum and park, and creating enjoyment for all. We use this page to share all the latest news and goings on at the museum and park.
Wellbeing & holistic therapist offering natural aromatherapy treatments.
Community and business networker promoting work, life balance.
Tai Chi for Health coach, keeping you positive and active, promoting health and relaxation providing exercise and wellbeing classes in Skipton, Craven and Keighley.