Journaling to me, is keeping a hard copy of your thoughts words and visual interactions. By recording and writing them down, sketching, taking photographs, crafting, collecting and saving.
So it's not a diary, as I first thought! Well not in my world it isn't. It's a record of things that make my heart sing, events sights and sounds, thoughtful words and kind actions things that need remembering or developing.
I did not journal before lockdown, I never seemed to have the time. During the time at home things popped into my head ideas, catch phrases, quotes, observations, pictures, drawings. I just started making a note.
Its not about meeting dates and official criteria, its about everyday situations, enjoyment and laughter, its about personal wellbeing. 
Noting and remembering the good stuff.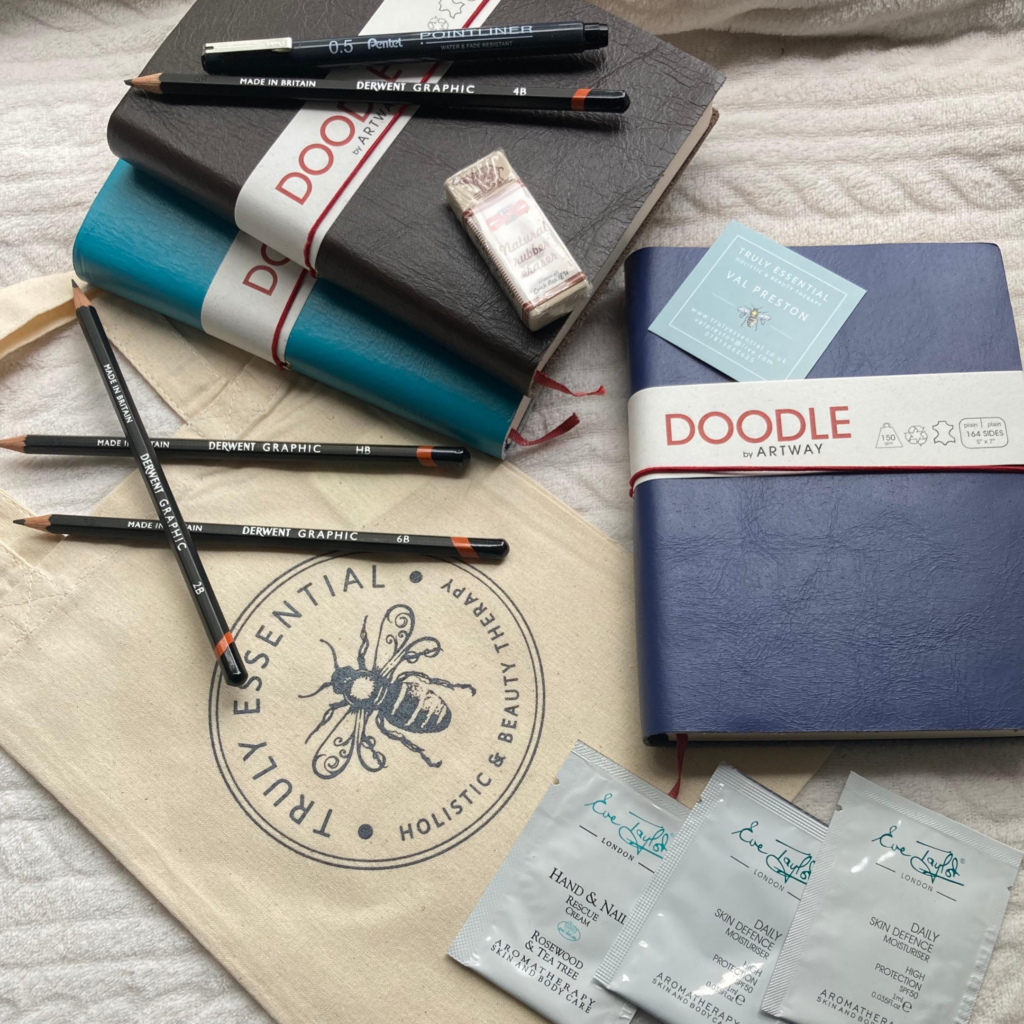 I have a selection of these gorgeous leather bound Doodle Journals by Artway.
£11.95 each gift boxed in 12 jewel colours.
Purchase as a gift sketching collection, with P&P included and delivered to any UK address. See my shop.
Would you like to join me at a nature journal workshop, guided nature walk with relaxing Tai chi breathing including Qi Gong movements. Look out for my community events or why not book your own business or community  Nature Journal Workshop, get in touch email valpreston@live.com.